If you want to move away from the hustle and bustle of city life, then we've got just the place for you. Orange County, Texas, is known for its small-town charm, family-oriented communities, and friendly residents. Plus, there are restaurants, shopping, and close access to nature. And that's not all! We're here to tell you about some more of the other reasons people love living in Orange County.


Rich History
Nested at the very southeastern corner of the state, Orange County is known for its rich history and close ties to agriculture. The county was formed in 1852—in fact, it was named after the orange fruit. The orange was a common citrus food grown by early settlers of this county near the mouth of the Sabine River. However, the periodic spells of cold and frosts made it a difficult place to raise citrus fruit. As such, it's no longer the home of orange trees and citrus orchards. Additionally, Orange County played an important role in assisting during World War 2. They were the home of a large amount of shipbuilding for the navies of the United States and allied countries. The major shipbuilder was located in Orange, which provided the town with a wealth of job opportunities. The majority of population growth in the county centered around Orange. Since then, Orange County has steadily evolved into a thriving place to live, work, and play.


Cities
As of 2019, Orange County had a population of roughly 84,000. Eight cities make up Orange County. This includes Bridge City, Orange (which serves as the county seat), Pine Forest, Pinehurst, Port Arthur, Rose City, Vidor, and West Orange. Orange, located on the Sabine River and shares a border with Louisiana, is among the biggest cities in Orange, with just over 18,000 residents. Meanwhile, Vidor has a population of approximately 10,000 and is a popular spot to raise a family. Regardless of which town you choose, you will be sure to be impressed with the top-notch schools, overarching sense of community, and safety.


Parks & Gardens
If you're an outdoor enthusiast, then you'll be sure to love all that Orange County has in store. Another reason that people love living in Orange County is the plethora of parks and green spaces. Claiborne West Park, located in Vidor, is the perfect place to spend a day in the sunshine. This wooded recreation area is spread over an expansive 453-acres of land and serves as a wildlife and bird sanctuary. Recreational facilities include a tennis court, softball field, disc golf course, two playgrounds, hiking paths, and mountain biking trails. Visitors can walk the five miles of trails in the preserve and watch the birds and animals native to Southeast Texas. With so much to offer, this park has something for everyone.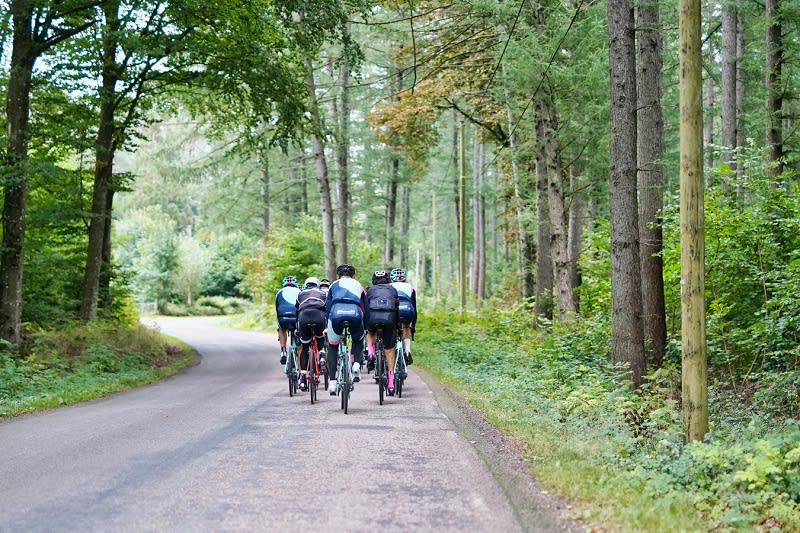 Outdoors
After exploring all that Claiborne West Park has to offer, stop and smell the roses at Shangri La Botanical Gardens & Nature Center. Nestled in the center of Orange, Texas, and comprises 252 acres, the botanical gardens contain more than 300 plant species, and the Nature Center provides plenty of hands-on exhibits. The combination of gardens and nature at Shangri La offers a tranquil oasis for retreat and rejuvenation.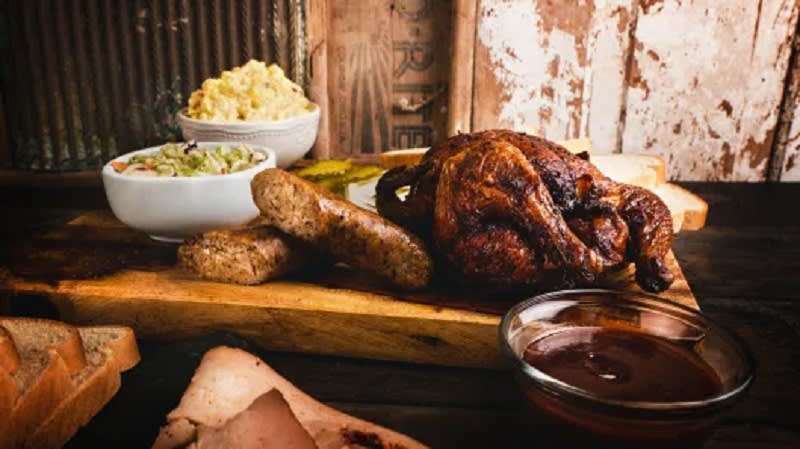 (Credit: The Hut)


Dining
Orange County is home to a wide assortment of restaurants, with everything from upscale eateries to hole-in-the-wall cafes and everything in-between. To celebrate a special night out, check out Luigi's Italian Grill. Located in Orange, this restaurant serves casual Italian fare in a chic and charming ambiance. The menu features everything from pasta to pizza, plus classic entrees such as veal and seafood. Nothing says Texas like some good, old-fashioned barbecue! The Hut, also located in Orange, serves up some of the best barbecued food in the area. This family-owned and operated restaurant has been serving the Golden Triangle since first opening their doors in 2012. Their menu consists of authentic smoked meats, barbecue, and hot and spicy crawfish. Meanwhile, Old Orange Cafe & Catering Co is another location gem that you don't want to overlook. Having been a part of the community since 1990, this café is all about old-fashioned service and outstanding American cuisine in the historic charm of the old Orange diary building. Whether you're stopping by for Sunday brunch or regular Tuesday evening, you'll be impressed by the great food and excellent service.


Shopping
While Orange County might not be known for its glitzy stores, it still has everything that you need when it comes to your shopping needs. Market Place Shopping Center, located in Orange, has a handful of stores and easy parking. Whether you are hoping to get your nails done or tackle some shopping, you can accomplish that here. The Northway Retail Center, also located in Orange, is another popular spot to tackle an afternoon of shopping. This center is conveniently situated close to many of the city's major employment centers and residential neighborhoods. It is located on the major artery joining downtown Orange with Interstate 10 and North Orange's residential communities. The property is anchored by Market Basket, a dominant grocery store chain found in East Texas and Southwest Louisiana.


Festivals
If you're new to the area and hoping to meet your neighbors, consider attending one of the area's exciting festivals! Shangri La Botanical Gardens and Nature Center hosts the Eco-Fest: Blooms and Butterflies event every spring. Celebrate Earth Day at this inspiring event, which occurs in late April. This multi-day family-friendly event will feature engaging, self-facilitated activities as well as many butterfly releases. As part of Earth Day, guests will be given a low-maintenance starter plant to create their very own "butterfly garden" from home. An informational care sheet will educate you on the care and maintenance of your plant, all the while emphasizing the importance of pollinators and pollinator plants within our ecosystem.

Tickets fill up fast, so be sure to reserve your reservation in advance! Meanwhile, Port Arthur has its own tradition—the Blessing of the Fleet Decorated Boat Parade. This celebrated event, which takes place in the spring, is an age-old tradition that encompasses all faiths and aims to ensure a safe and bountiful season. Whether you're new to town or just passing through, this festive parade is worth checking out.


Arts & Culture
If you want to experience a taste of culture and history, spend an afternoon exploring the Heritage House Museum. This house museum, located in Orange, is typical of a middle-class residence in the 1900-1929 periods. A walk through this museum will allow you to step back in time and experience the lifestyle and sensible tastes of an upper-middle-class family. The Stark Museum of Art is another place worth exploring. This houses one of the nation's most significant collections of American Western art and is located in the heart of historic downtown Orange, Texas. Enjoy exploring everything from the paintings, sculptures, prints, and rare books from the 19th-century frontier artists to the 20th-century artistic colonies in New Mexico.


Close Access to the Gulf Coast
Ready to spend a day on the beach soaking up the sunshine? If so, get ready for some fun in the sun at Orange! Founded in 1836, Orange is a deep-water port to the Gulf of Mexico. The Port of Orange became a deep-water port to the Gulf of Mexico and the world's oceans when the 25-foot channel through Sabine Lake, past Sabine Pass, and out to the Gulf of Mexico was completed. To this day, the port continues to be an essential part of the East Texas economy and business environment.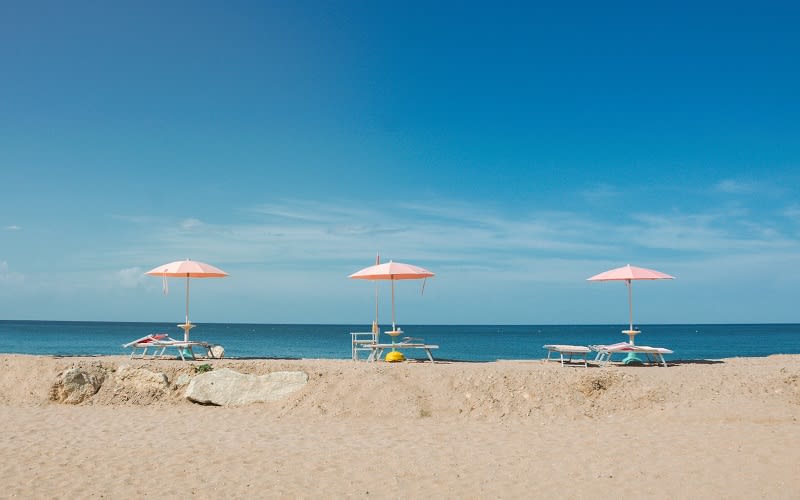 Strong Sense of Community
There's plenty of reasons why people choose to live in Orange County, but one of the most appealing reasons is the strong sense of community that is almost impossible to find in other places. The cities that make up Orange County are the very definition of quintessential small-town living with close-knit populations. Living here allows you to embrace the laid-back and welcoming ambiance that makes up these towns. Regardless of what the cities of Orange County may face, you can always count on them to pull themselves up or lend a helping hand to their neighbor. It's the type of place you want to plant your roots.


If you are ready to make the move to Orange County, contact Amy Chance today. Amy is an expert in Texas real estate and serves a wide range of neighborhoods. There's never been a better time to make the move to Orange County, where you can experience tight-knit communities, close access to nature, and plenty to do.