ErmaRose Winery
ErmaRose Winery is an award-winning, black-owned and operated winery in Katy, TX. Located about 30 miles outside downtown Houston, ErmaRose is run by Jennifer Prothow and her family. Jennifer is a veteran of the United States Marine Corp who picked up winemaking as a hobby upon completing her time in the military. She decided to study winemaking and produced her first batch in 2016. After falling in love with the process, Prothow decided to open her own winery, where she crafts her very own unique recipes. ErmaRose Winery specializes in crafting cuveés from fresh fruits. The wines are free of concentrates and low in sulfites. Prothow chose to make her wines from fruit because of her love of their bold and unique flavors. ErmaRose Winery is named after Jennifer's grandmothers, Erma Jewel Hobley and Rosa Jones Prothow. Their current signature flavors are Banana, Peach, Mango, Blueberry, Cranberry, and Blackberry.

If ErmaRose's unique concoctions pique your interest, consider a tasting. ErmaRose Winery offers four types of wine tasting packages. The Mini Tasting starts at $8 and allows you to try four different wines and receive two-ounce pours of each. Their Winetails Tasting starts at $12 and allows you to taste any four winetails on their menu. Winetails are delicious, fruit-infused wine spritzers made from ErmaRose wines. The Max Wine Tasting starts at $15 and allows guests to taste 11 ounce pours of wines. Note that reservations are required for each tasting session, but you can also customize your tasting experience by inviting friends or family. The customized wine tasting package includes food, music, and more. Guests are also invited to join the ErmaRose Wine Club, which offers three different membership types, Silver, Gold, and Platinum. ErmaRose Winery also ships bottles nationwide through their website. Some of their bottle options include 1958, Banana Wine, Blackberry Wine, Green Apple Wine, Mango Wine, and many other options. ErmaRose Winery is also a Bronze Medal award winner and participant of The International Women's Wine Competition and the 2019 winner of the Lone Star International Wine Competition.



Sable Gate Winery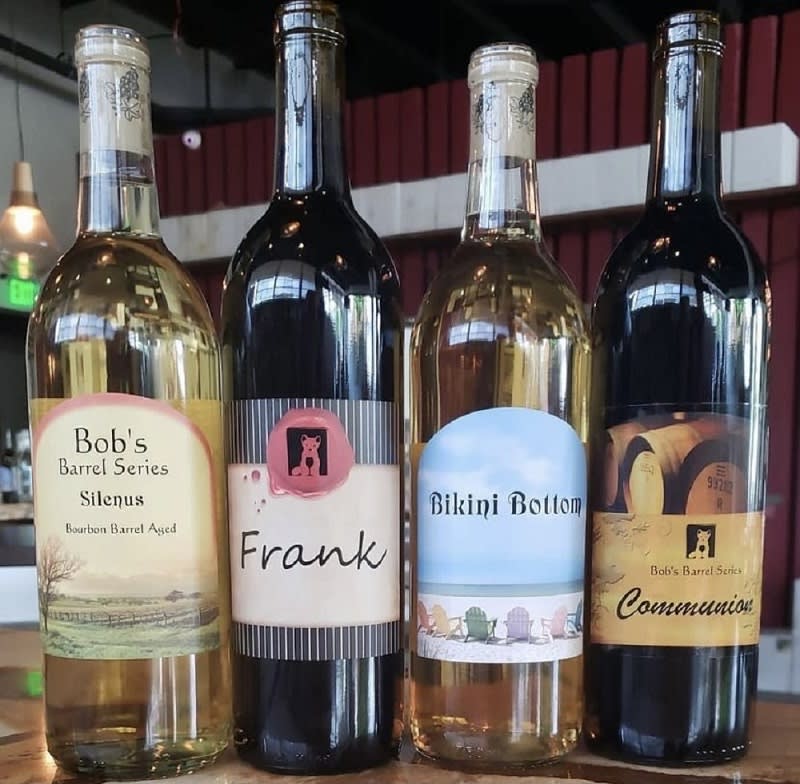 Photo credit: Sable Gate Winery
Sable Gate Winery is owned by Szilvia Konya and Bob Egan. Born and raised in Hungary, Szilvia grew up helping her parents maintain their vineyard, surrounded by some of the finest grapes in Hungary, and learned about the hard work that goes into growing grapes. Bob had always been more of a beer enthusiast until he was introduced to some spectacular pours almost 20 years ago. At Sable Gate Winery, guests have the opportunity to blend their own bottle and create a custom label while visiting the winery, but they're also able to sit back and enjoy simple dishes paired with the perfect bottle. The wine menu consists of tasting flights, red wine blends, white wine blends, rosé, sangrias, sparkling wines, and dessert wines, as well as wine cocktails.

The wine tasting flights consist of two options, the Sommelier's Flight and the Winemaker's Tasting Flight. All the wines are selected weekly by the owners. Wine tasting flights are available every day from opening to 7:00 p.m., and also by appointment after hours. Sable Gate Winery has a selection of red wines from the Old World menu, including Tre Grande, Gladiator, Grande et Savage, Loren, and The King's Castle, all of which come from either Italy or France. Some of the red wine selections from the New World menu include the Calistoga Merlot, Safari, Monterey County Syrah 2015, Texas Tannat, and the Big Daddy, all of which are blended in California, Texas, and Africa. Sable Gate Winery also has a selection of white wines, including the Madrina, Bella Bianco, Concerto, and many others. Guests are welcome to join their wine club starting at $75 per month. The benefits of the wine club include two bottles of any wine of their choosing or winemaker's choice of premium wine, a free glass of the wine of the day, a 15% off discount on purchases, and more.



Whitmeyer's Distilling Co.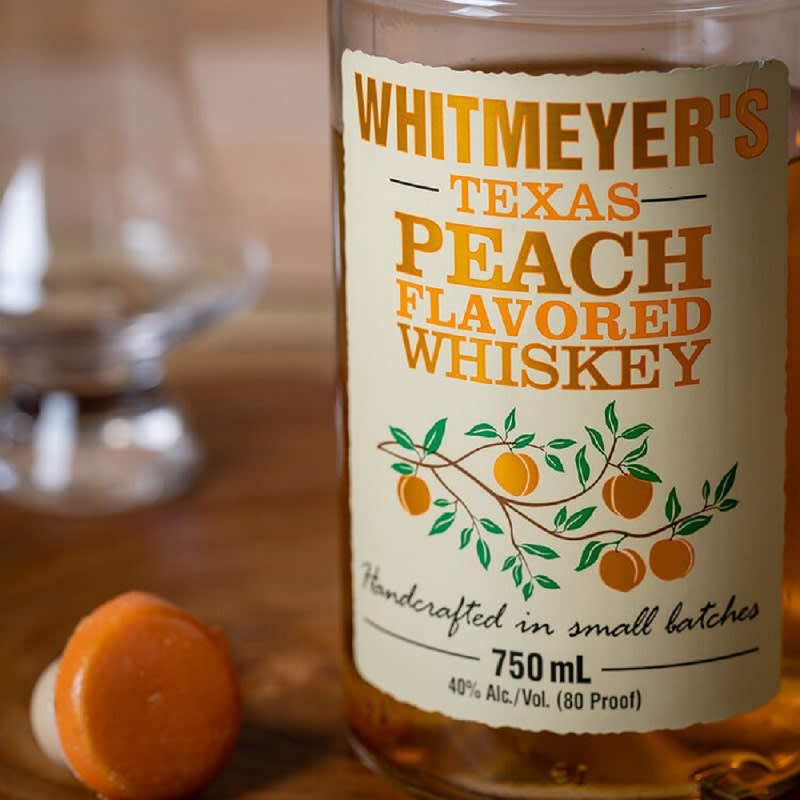 Photo credit: Whitmeyer Distilling Co. LLC
Whitmeyer's Distilling Co. is owned by two brothers, Travis and Chris Whitmeyer. The brothers each served in the U.S. Army before opening their distillery together, and the company is 100% family and veteran-owned with an ever-expanding line of premium spirits. Whitmeyer's distills both whiskey and vodka and offers a variety of tasting experiences. They distill five different whiskey types, including Bourbon and Rye, Single Barrel, Texas Whiskey, Texas Peach Whiskey, and Rye. Whitmeyer's Bourbon and Rye Whiskey is a non-chilled filtered whiskey with no artificial colors, flavors, or neutral spirits. The whiskey is made with Kentucky Bourbon and Indiana Rye and their very own house whiskey. The three different blends give the whiskey a unique taste.

Their Single Barrel Straight Rye Whiskey is an Indiana Rye Whiskey that has been barreled for between four and six years and is a fan favorite. Whitmeyer's Single Barrel Bourbon Whiskey is taken directly from the barrel to the bottle at full cask strength. While it is not distilled on-site, it is aged at their distillery in a 53 gallon charred American white oak barrel. This allows for a drastic change in flavor for the whiskey from the original distillate. About 80% of the flavor of this bourbon is derived from the barrel. The Texas Whiskey is a well-balanced blend. Unlike most blended whiskeys, their Texas Whiskey has no artificial colors or flavors, and no neutral grain spirits are used to dilute it. It is a blend of their house bourbon light whiskey from Indiana and bourbon from Kentucky. The Texas Peach Whiskey is a unique flavor in today's whiskey market. Whitmeyer's Texas Peach Whiskey contains a neutral peach extract and no artificial colors, sugar, or syrup. The Texas Peach Whiskey is a full 80 proof and is Whitmeyer's oldest and most widely distributed product.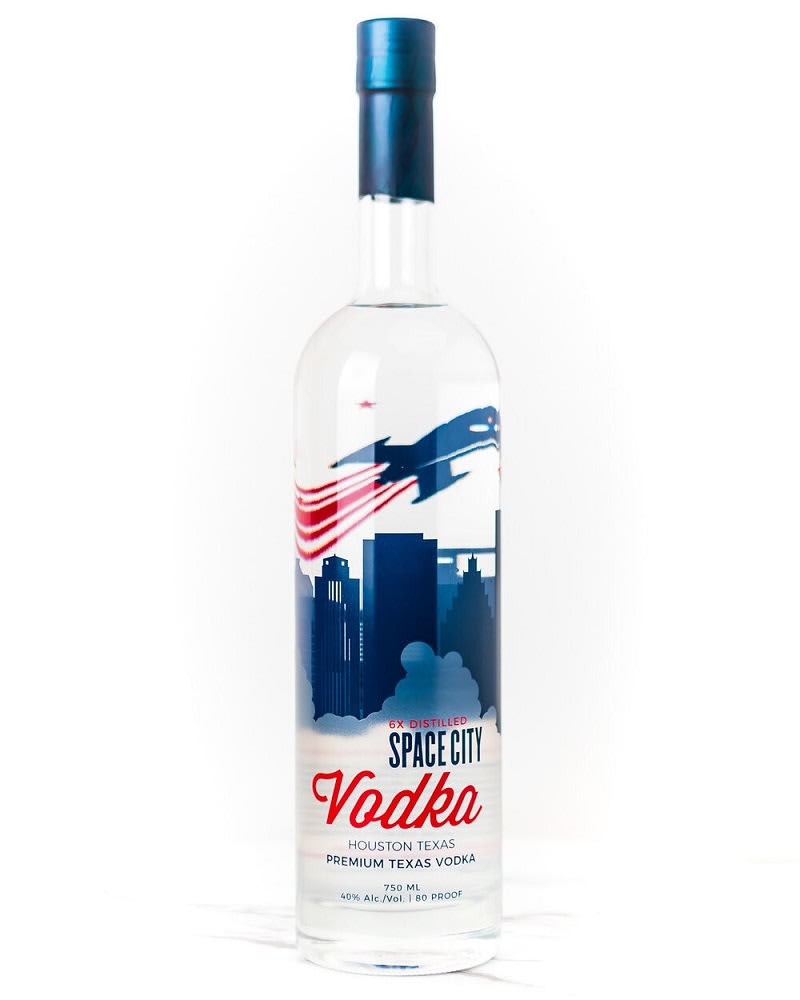 Photo credit: Whitmeyer Distilling Co. LLC
Texas has quite a few vodkas out there, but Whitmeyer's Space City Vodka is one of a kind. Space City Vodka is a Texas premium vodka six times distilled to obtain its highest purity level. It exceeds 190 proof coming off the still. The vodka is filtered through activated carbon for an extraordinarily smooth, crisp, and clean taste. It is then finished off with their reverse osmosis process water to cut down 80 proof to make it the most refreshing vodka Texas has to offer. Whitmeyer's Distilling Co. offers opportunities for guests to taste all of their favorite spirits and signature drinks in the tasting room.

Whitmeyer's wide selection of mixed drinks includes the Smoked Old Fashioned, Travis Texas Tea, H-Town Mule, Bayou Mary, Texas Whiskey Sour, Lemon Drop Martini, Cucumber Martini, and the classic Old Fashioned. The Smoked Old Fashion is the company's take on a traditional old-fashioned served in a glass that is smoked on a stave from one of their used bourbon barrels. The smoky aroma is a memorable scent and adds a special flavor to a traditional drink. Each cocktail is garnished with an orange peel and a cherry. Whitmeyer's Distilling Co. encourages tasting room guests to try their whiskey flight, and they keep bottles of whiskey and vodka on display for purchase.

If you're interested in how their whiskey and vodka are processed, Whitmeyer's Distilling Co. offers tours of the distillery where you can enjoy samples and learn more about the history of the company and the process itself. The tasting room is open Tuesday through Friday from 3:00 p.m. to 11:00 p.m., Saturday from 12:00 p.m. to 11:00 p.m., and Sunday from 12:00 p.m. to 6:00 p.m.



Moving to Houston?
If you're planning to move to Texas and are interested in Houston real estate, contact Amy Chance today. Amy has trustworthy, local knowledge of Houston's neighborhoods and will help you find the right home for you and your family.
*Header photo credit: ErmaRose Winery