Texas saw a
higher influx of new residents
over the past year than any other state in the U.S., largely due to the popularity of Dallas. One reason for the high demand for Dallas real estate is the volume of exciting entertainment and luxury amenities the city offers. Consider the possibilities for an extraordinary date night while searching for your perfect Dallas neighborhood!
An elegant evening of arts and culture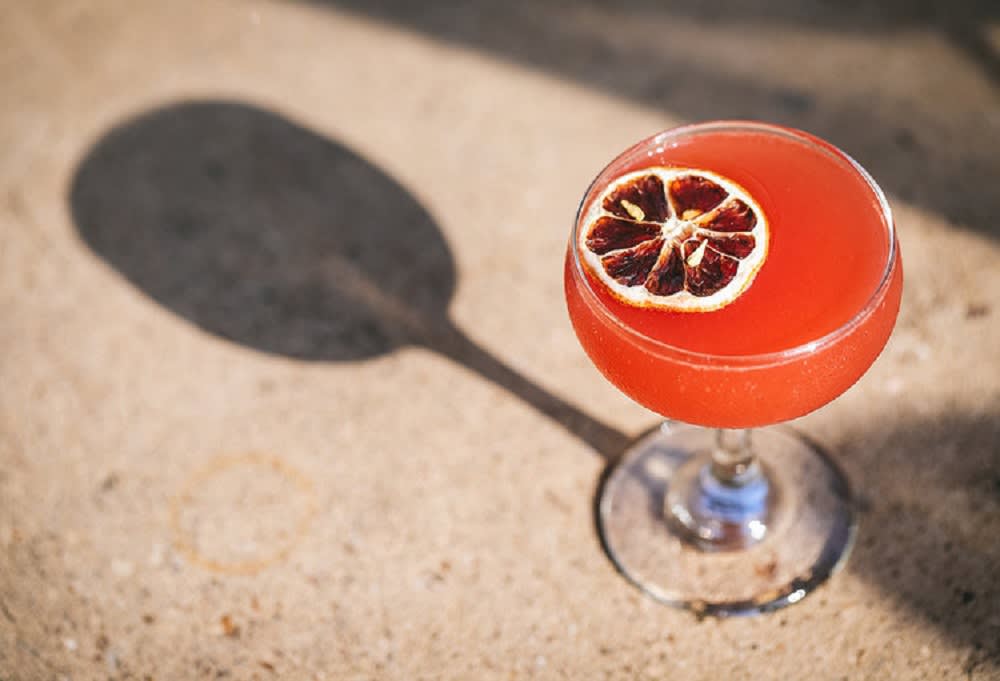 Credit: The People's Last Stand
Many homes for sale in Dallas are located in the Northern part of the city—an ideal place for an elegant night out. Start with one of the signature cocktails served at
The People's Last Stand
, located in Mockingbird Station in North Dallas. With its focus on fresh, unique ingredients, The People's Last Stand prides itself on making the modern cocktail approachable to anyone. Their bartenders are full of information and are always willing to help you find a new drink to suit your tastes. The local favorites (such as the People's Old Fashioned, made with rye and a hint of maple syrup, or the Once in a Melon, a refreshing blend of watermelon-infused tequila and vanilla) are sure to start your night off right.
Saint Ann Restaurant & Bar
in the Hardwood District is a perfect dinner destination and just a 10-minute drive away from The People's Last Stand. Saint Ann offers a menu of modern takes on traditional American dishes like Ann's Chicken Fried Steak and more classic Texas offerings like the TX Shrimp and Grits. Originally opened as St. Ann Parochial School back in 1927, this restaurant is a wonderful blend of past, present, and future—with its gorgeous garden atmosphere and beautifully preserved architecture.
After dinner, take a stroll down Olive Street towards the Dallas Arts District. One of the variables that make Dallas real estate so popular with buyers is the city's focus on promoting the arts. The Dallas Arts District is the largest urban arts district in the US and attracts more than four million visitors every year. Its impressive architecture and wide array of events make this district located near Downtown Dallas one of the city's biggest attractions. While there is plenty to do in the Dallas Arts District, you'll want to be sure to make your way to the
Dallas Museum of Art
(DMA). Originally opened in 1903, the DMA is one of the ten largest museums in the country, with over 24,000 works showcasing a variety of artists from cultures across the world. The DMA offers plenty of activities for patrons, from tours and discussions of famous artists to hands-on experiences via their "Make & Take" art classes.
An exploration of the city's best cocktails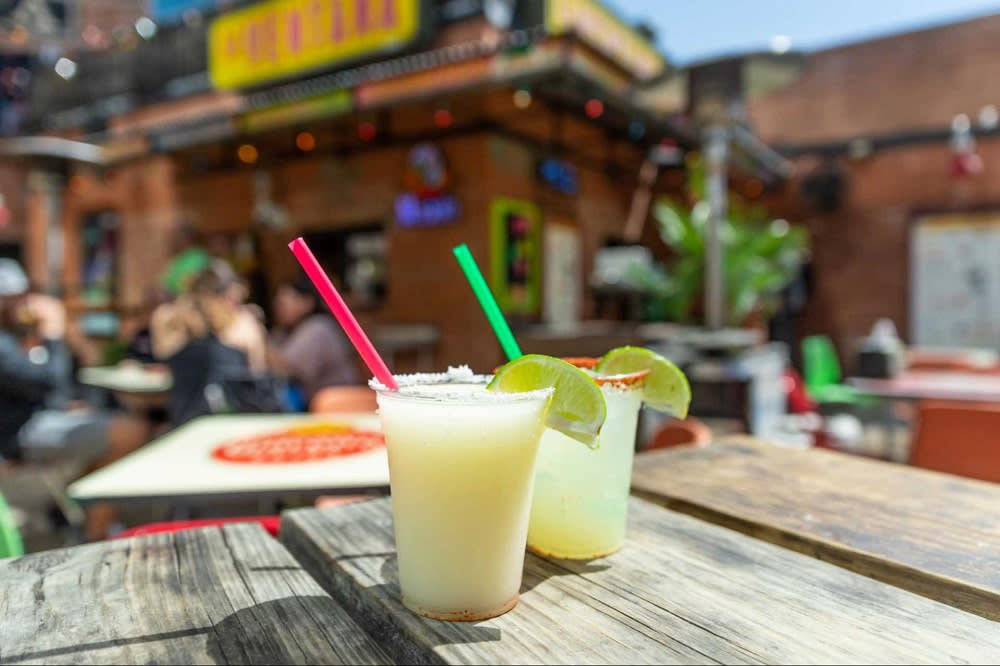 Margarita Mile, Credit: Visit Dallas
For a more adventurous date night, you'll want to start with a quick bite to eat at the
Press Box Grill
in Downtown Dallas. A local, family-owned, pub-style eatery with all your favorite bar foods, Press Box Grill also offers a variety of craft beer and plenty of flat-screen TVs to make sure you don't miss the big game. With Dallas being home to seven professional sports teams, including the world's most valuable sports franchise (the NFL's Dallas Cowboys), you can rest assured that there will be something fun to watch.
Your next stop is one of the most exciting outings Dallas has to offer, the
Margarita Mile
. Though not offered year-round, the Margarita Mile presents an opportunity to try a variety of signature cocktails throughout the city. This self-guided tour is mostly concentrated in Downtown Dallas, and it offers stops at many locations in the city's most popular neighborhoods—giving you plenty of opportunities to see new real estate development and sample the local fare. Set to begin its next season in Spring 2022, the Margarita Mile is a must-try event for anyone who's looking into Downtown Dallas real estate.
A rowdy romp in Deep Ellum
If you're seriously considering Dallas real estate, you should acclimate yourself to the city with some authentic Texan barbecue. Start your night with a beer at the
Deep Ellum Brewing Company
, located in Dallas' Deep Ellum entertainment district. The first craft brewery in Dallas, Deep Ellum offers a wide array of delicious brews, all made on site. After a trip to the brewery, take a walk through Deep Ellum and soak up some of the neighborhood's vibrant, quirky murals and the sounds of live blues and indie music reverberating out of the various concert venues. Your next stop is the
Pecan Lodge
on Main Street. Ranked as the #1 barbecue restaurant in the city by D Magazine, Pecan Lodge offers traditional Texas barbecued meats like mouth-watering brisket and fall-off-the-bone ribs. As well as some Southern comfort classics like Southern Fried Chicken or Aunt Polly's Banana Pudding.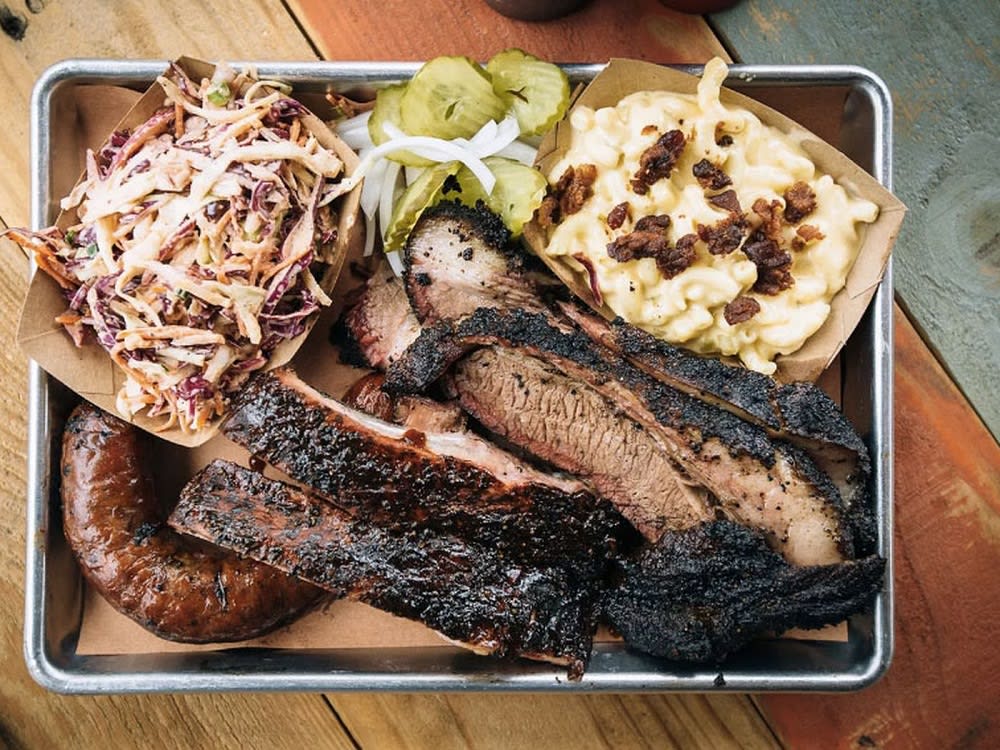 Credit: Pecan Lodge
Are you searching for Dallas homes for sale?
Dallas real estate is a fast-growing market and continues to be one of the most sought-out locations in the U.S. with very good reason. The city is home to countless options that make for vibrant and well-rounded city living. If you're ready to explore everything Dallas real estate has to offer, reach out to
Amy Chance
. Amy's deep, local knowledge and understanding of the Dallas real estate market will help you find exactly the home you're looking for in the beautiful heart of Texas.
Contact Amy and her team today
.