Investing in real estate is a smart strategy to diversify your portfolio and build wealth. Before investing in that perfect income-generating property, you should know the answer to these two important questions:

Is it the right time to invest in real estate?
Where should I invest in real estate?
We all know that the pandemic has spurred a frenzy in the housing market. While this frenzy may have slightly normalized, it does not show signs of fizzling out soon. As we continue to slowly move forward from COVID-19, interest rates remain low, and people are searching for the ideal home that allows them flexibility in life. To answer the first question, the timing is right to invest in real estate and diversify that portfolio. To answer the second question, here are 3 Texas cities that offer excellent investment potential.
Austin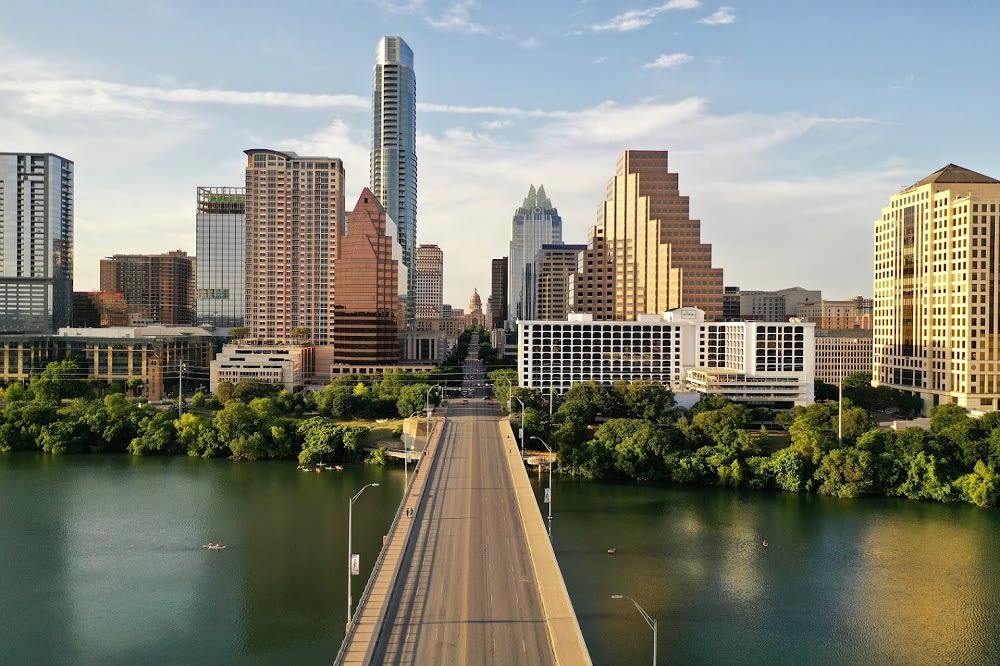 Austin has been a hot market for several years. A number of factors have lined up to make this city an "it" place to live, work, and play. According to
Visit Austin
, there are countless experiences available to those who live and visit Austin. Once popular for its music scene, Austin has exploded into so much more. With 300-plus days of sunshine, it is a pleasant city to visit year-round and provides the opportunity for those who live here to enjoy an active lifestyle. Because of its economic stability and growth, tons of activities, fantastic weather, and all-around cool vibe, people flock to this town. In the year 2000, Austin had a population of just over 656,000. In 2021, that population grew to a little over 1 million. In 2030, the population is expected to grow to 1.15 million. This makes townhouses in Austin an attractive option to consider when investing in real estate.
Any type of real estate you wish to invest in is available in Austin. The question is which investment properties are you most interested in. There are single-family homes, condos, bungalows, and townhouses in Austin. Several sources have listed Austin as being one of the best American cities to live in. As Austin continues to grow, people will need a place to call home. As a destination place, there will also be a need for short-term rentals, such as Airbnb. There are numerous neighborhoods or areas to purchase your investment property. Everything from downtown, East Austin, Old West Austin, Barton Hills, and many other areas offer promising properties to choose from.
Houston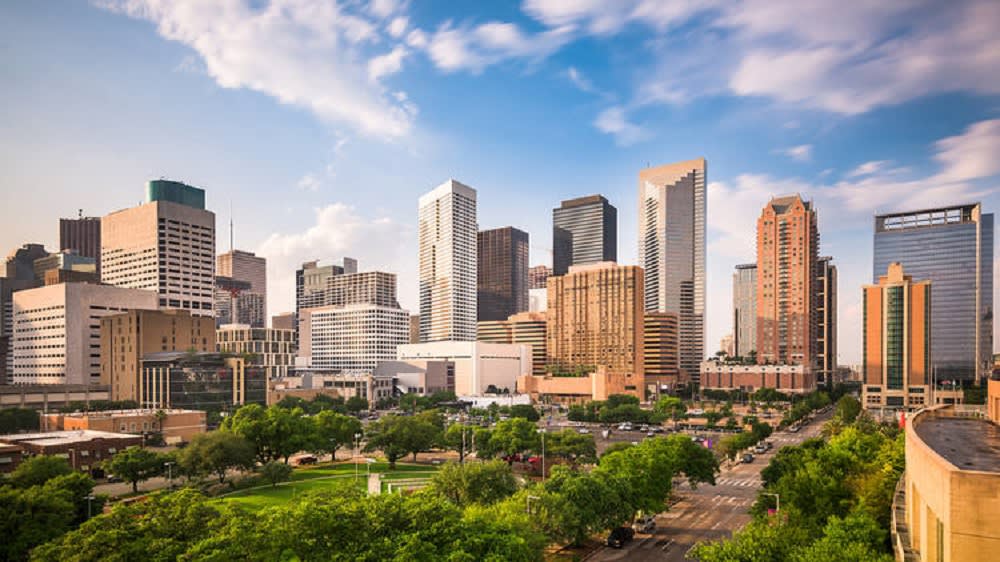 Houston is in southeast Texas and just 50 miles from the Gulf Coast. The city is currently the
fourth largest
city in America, and the population continues to grow. Year-round mild weather, world-class culture, southern charm, and expansive outdoor space make Houston a great place to live and visit. Houston officials have adopted the nickname "Space City" to signify the importance of the city's historic role in space exploration due to the proximity of the NASA Johnson Space Center. In fact, Houston was the first spoken word from astronauts on the moon! Houston is also home to the world's largest medical center, Texas Medical Center, and ranks first in total park acreage among any U.S. city with over one million residents.
The Houston skyline is beautiful and modern, with a maze of highways that help connect the downtown to suburbs and other cities to its downtown area. The existence of these highways contributes to Houston's size, which is about 900 square miles and could contain several large American cities within its same footprint, including Boston, New York, and Miami. WalletHub's findings suggest that
Houston
is the most diverse city in the United States given its socioeconomic, cultural, and economic diversities.
With such a big footprint and population, Houston provides superb investment opportunities. The neighborhoods range from modern and trendy, to historical, and everything in between. In 2020, the median sales price for homes for sale in Houston was $260,000, which was an increase of 6.1% from 2019. Rent prices vary widely given the variety of neighborhoods in the city. The prices are anywhere from $700 in the South Park neighborhood to $1,900 in the downtown area. Choosing the best neighborhood when looking for homes for sale in Houston to invest in is a critical investment decision. When you are ready to purchase your new home, a local agent can provide expert guidance.
Galveston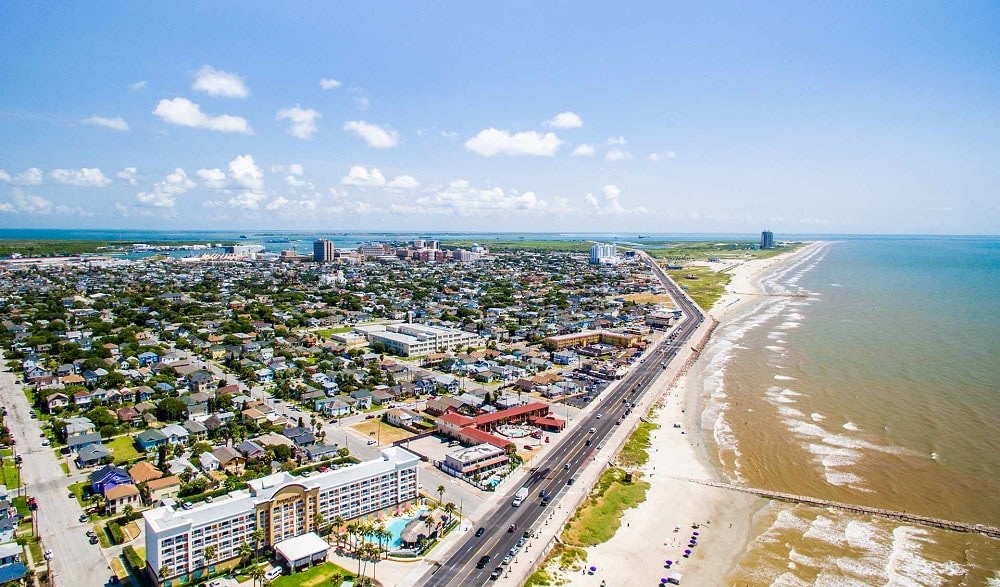 Located 50 miles from Houston, Galveston is a barrier island on the Texas Gulf Coast. The entire island is three miles at its widest and approximately 27 miles long. It is a popular tourist destination known for its idyllic beaches and interesting
history
. With a permanent population of around 50,000 and over 7 million visitors each year, Galveston is a prime location for investors. Residents and visitors alike spend as much time as possible in beach homes in Galveston, giving them access to sand, sun, and fun!
Galveston homes range from stately mansions, cottages, and downtown lofts to raised modern homes. According to
Vrbo
, visitors love to stay in beach homes in Galveston whether it be a condo, cottage, cabin, or house. The convenience of having access right outside the door to beaches, water parks, historic districts, golfing, and eateries makes for a memorable visit. If visitors are looking for a more luxurious stay, there are beach homes in Galveston that offer private pools, hot tubs, and upgraded outdoor spaces. Investment properties allow you to have ongoing short-term rental income while also having a beautiful place to visit when the property isn't rented!
Are you ready to move forward and invest in property in one of these desirable Texas cities? Reach out to trusted
local agent Amy Chance
for expert advice during every step of the buying process.