The process of purchasing a second home might feel daunting, but there are so many incredible benefits that can come along with this significant life decision. Some people choose to find a second home in a warmer location to escape the chilly climate at home, while others are eager to spend more time in a favorite vacation destination by putting down roots! Whatever your reason for the new home search, here are some fabulous benefits to owning a second property.
1. Tax and Financial Benefits
When looking into purchasing a second home, check with your realtor or financial advisor to learn more about the various tax benefits the property could provide. For example, purchasing a second home may place you over the $1M debt threshold. This would then turn the interest on your loan payments into a tax write-off.

Additionally, if you plan to use the second home for part of the year and rent it out for the rest of the time, this may work in your favor for tax purposes. If your home is rented for less than fourteen days during the year, the rental income you earn will be tax-free. However, if your home is rented for more than fourteen days, you'll need to report the rental income. You'll then be able to deduct some rental-related expenses when tax season rolls around in the spring. Be sure to keep careful records of all the rental income you accrue throughout the year while considering that the property will be used for personal purposes occasionally as well.

If you choose to purchase a fixer-upper, you can improve it before moving in or renting it out to others. Significant renovations mean that the interest on your home equity loan or line of credit can be deducted. There are a few exceptions, so you'll want to speak with a knowledgeable real estate professional or trusted financial advisor before making the final decision.
2. More Family Time
Older couples often choose to relocate as a way to be closer to their children and grandchildren, as it can be lonely or heartbreaking to miss out on some of their significant milestones. Living close by helps foster the relationship with young grandkids and other family members and enables them to help out with childcare.

Moving closers to relatives can also be a deciding factor for young couples and families who move to help out ailing parents or grandparents. Acquiring a second home near older relatives can provide peace of mind, as there is an opportunity to help with yard work, chores, or any necessary medical care. Of course, one might just want to keep the family close together to continue creating lifelong memories!


3. The Best of Both Worlds
If you live in a bustling, hectic city, but you constantly dream of living a more laid-back lifestyle in the beautiful countryside? Maybe you're an avid skier who wishes you could spend more time hitting the slopes or an athletic hiker who misses the comfort and beauty of the mountains. Regardless of your hobby or environment of choice, purchasing a second home in one of your favorite cities, towns, states, or even countries can be a total life-changer!

With a fun second home to escape to, you and your family can pursue your passions for skiing, hiking, surfing, adventuring, or anything you're interested in. One of the most exciting things about owning a second home is the ability to pack up and head out whenever the mood strikes you! If you've had a challenging week at work, it can be a fabulous boost to remember you own a small slice of paradise to which you can easily retreat.

As working remotely becomes more commonplace, you may even be able to take your work with you, set up a comfortable office in your second home, and head out to the great outdoors as soon as you wrap up for the day!


4. Earn Vacation Rental Income
If you purchase your second home in a desirable location, whether that's sunny Florida, adventurous Colorado, or stunning California, you may want to consider renting the property out when you're not staying there. This is also true of homes near major vacation destinations, like Disney World or an Aspen ski resort.

While home swaps are always a possibility, the advent of apps like Airbnb have made vacation rentals a nearly seamless process. This industry has taken extraordinary measures to ensure everything is secure, so you won't have to worry about who's in your house or receiving reimbursement for the rental. This is a great way to both bring in some extra cash and ensure that your second home isn't sitting vacant for months at a time.

Rental income can be highly advantageous when it comes to subsiding your mortgage, especially if you have a steady stream of renters interested in your property. The income can also be used to offset the costs of depreciation over the years, meaning you may receive help with paying any HOA dues, making any updates on the house or property, or repairing things where necessary.

Of course, some people don't choose to live in their second home at all. In some instances, it may be a property that's been passed down through the family or simply an acquisition that makes financial or logistical sense due to its location. You may also choose to purchase the second home as an investment property, which will allow you to rent it out for families on annual leases instead of brief vacation stays, increasing your chances of a stable income from your second home.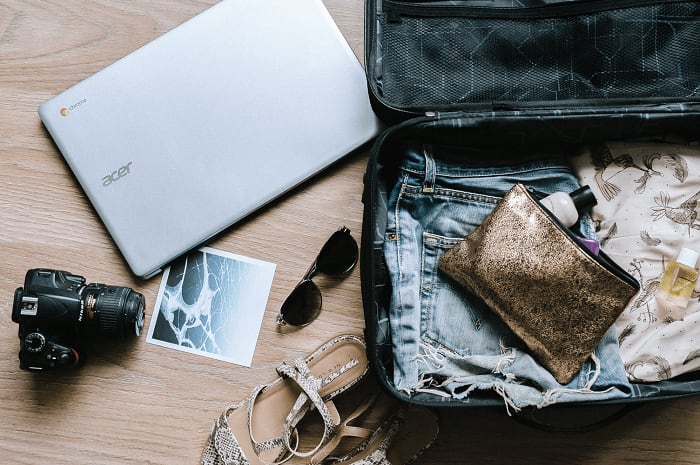 5. Appreciation Gains
There's an excellent possibility that owning a home in a desirable location appreciates in value over your years of ownership. As your home increases in value, you may be able to diversify your assets. Whether you decide to keep your home in the family for the long-term or sell it eventually, purchasing a second home is undoubtedly a beneficial financial decision in various ways.

As you decide whether purchasing a second home is right for you and your family, you may want to consider an experienced real estate professional who can help advise you on the process and the area of interest. This individual can help you navigate the market, evaluate your financial situation, and ensure this decision is feasible for you.

A real estate professional will always come equipped with stellar knowledge of the market; they'll be able to tell you if an area is a major tourist draw, if it's an up-and-coming neighborhood, and so much more. This will help you get a better idea of how easily you may rent out the property, should you choose to do so.
6. Great Opportunity for a Getaway With Friends and Family
If you're looking for a fun place to vacation with friends—or even planning an event like a wedding or family reunion—your second home can provide the perfect setting! You'll love hosting guests at your home away from home, and it will allow everyone to experience a new town or part of the country without having to pay lofty hotel fees.

Invite the extended family or a good group of friends to your second home on the beach during the summer or to a snowy destination in the winter for amazing skiing. This can also be a fun and exciting way to spend the holidays, giving everyone a change of pace. Having a second home that doubles as a thrilling getaway can provide great memories for your kids as they grow up, allowing them to reminisce on the family members you've shared.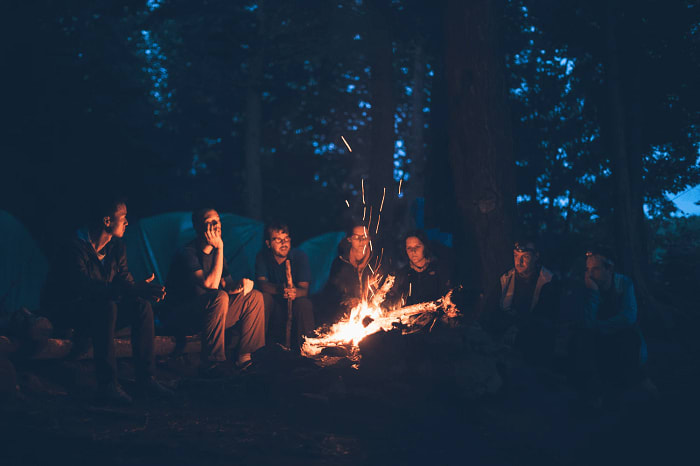 7. Prepare for Retirement
There are lots of things to think about when you're getting ready for retirement. Financial and professional decisions can be stressful, but planning where you'll live doesn't have to be. If you've already purchased a second home and used it as a nice place to vacation, you can simply transition into living there year-round. This is particularly popular with retirees who make the permanent move to warm and sunny destinations like Arizona, California, or Florida.

If you've owned the home for years, you likely have a well-established relationship with the area and know all the best spots for shopping and dining. You probably already have friends nearby as well, so you won't have to go through a challenging adjustment period. Making the full-time move to a second home can provide peace of mind.

Are you interested in Houston luxury homes for your second home? The Amy Chance Real Estate Team will be happy to assist you as you navigate the luxury Houston real estate market, helping you find the incredible home of your dreams, whether it's for a primary or secondary home.