Eleanor Tinsley Park
A wonderful park located in downtown Houston, Eleanor Tinsley Park offers those who want to spend time outside this summer plenty of options. You'll find a walking path, great for walking, running, or biking, and a sand area with a net, perfect for playing volleyball. There's also a playground, making this a fun place to take the whole family. A unique feature of this park is the large artwork pieces scattered throughout the park grounds. People love this park because it affords them an easy way to spend time in nature while getting an outstanding view of downtown Houston. It is also the site of many events, including the city's Fourth of July celebration, so keep an eye out for things to do here this summer!


Houston Zoo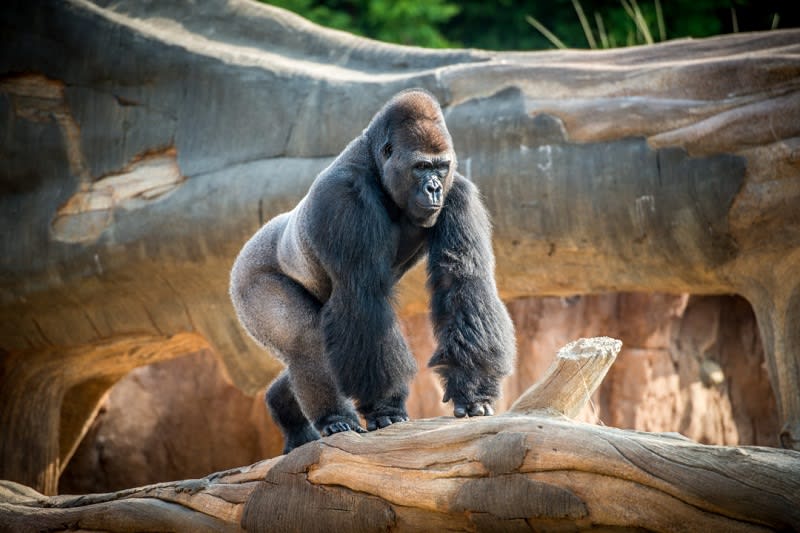 Image credit: Houston Zoo

If you love animals and are looking to get outside this summer, consider visiting the Houston Zoo! The zoo is home to over 6,000 animal species, and part of its mission is to preserve wildlife and endangered species. The Houston Zoo is cherished by Houston residents and visitors alike and is the second-most visited zoo in the United States. It is a wonderful family-friendly activity as there are a number of areas that cater to children, such as play areas, a water play park, and animal feeding opportunities. The animal exhibits include:

◾ Texas Wetlands
◾ Sea Lion Habitat
◾ McNair Asian Elephant Habitat
◾ Giraffe Feeding Platform
◾ African Forest
◾ Galápagos Islands

This zoo often hosts exciting limited-time exhibits. This summer, you can see the Prehistoric Beasts exhibit, which will feature animatronic life-size versions of extinct animals.


Houston Arboretum & Nature Center
There are loads of things to see and do for people of all ages at the Houston Arboretum & Nature Center. Located just outside the downtown sector, this immense nature area has about 5 miles of walking trails. You can walk or bike through different nature areas — forest space, meadows, and wetlands — where you'll be sure to see a wide variety of wildlife. Before you visit, check out their website, as they host lots of seasonal events, including Bingo on the Lawn, Family Owl Prowl, Yoga on the Lawn, and much more! These events not only get you outdoors, but they also help you stay active!


Cypress Trails Ranch
Another popular outdoor activity is horseback riding at Cypress Trails Ranch. Whether you are new to horseback riding or already have some riding experience, there's something for people of all levels. Beginners can take lessons or explore a beginners' trail. The ranch has numerous trails available, including one through forests for beginners and other areas for more accomplished riders. In addition, there are many parks in outlying areas, such as Pundt Park and Carter Park, that offer lunch trails, where you can ride and then stop for a bite to eat.


Bike tours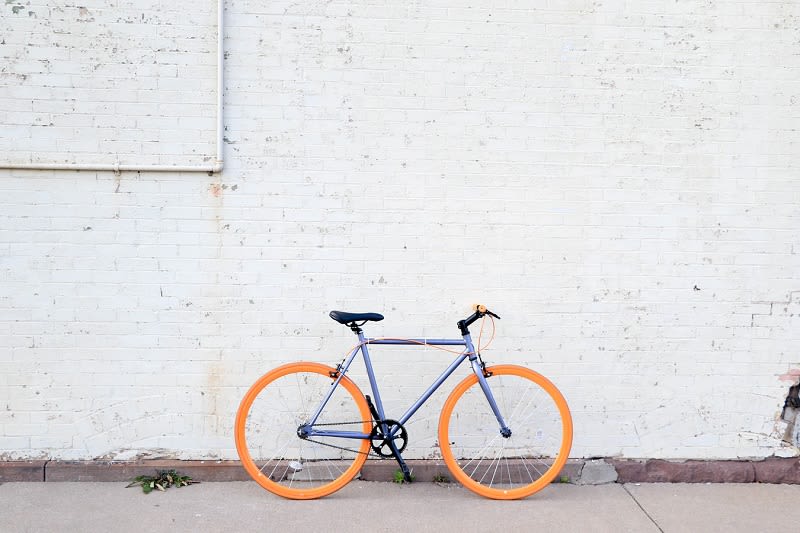 Want to experience downtown Houston in a new way? Consider going on a bike tour. Not only can you take in the sights of the city, but you can also do so while getting in some physical activity. These city bike tours have proficient, friendly guides who will show you all of the most popular and interesting places to see in downtown Houston. There are many different tour options, but one highly-rated company is Bike Barn. Trips last around two or three hours; you can rent a bike or bring your own. The main tour is the Downtown Historical Tour & Buffalo Bayou Park Tour, where you'll see loads of Houston sights along the way. You can also book a private bike tour, which is more customizable to your interests.


Market Square Park
Market Square Park, situated in the center of the Houston Historic District, provides visitors a plethora of outdoor activities and lovely sights to see. This expansive park has gardens, lawn events, gargoyle sculptures, handpainted ceramic tiles, the Surls Fountain, and much more. It's a beautiful place to spend time with friends and family. This summer, they are hosting an outdoor movie event. Every week, they will be showing free movies in the park: The Princess Bride, The Bodyguard, 9-5, Coming to America, Roman Holiday, and more! In addition, the park puts on the always popular Blanket Bingo, where participants can play bingo while enjoying evenings outdoors. You can also look forward to monthly free music concerts at the park as part of the park's Road to River Revival Music Festival. Performing artists include Sweet Crude, John Evans, and more. Be sure to check out their website for everything coming up this season.


Fitness in the Park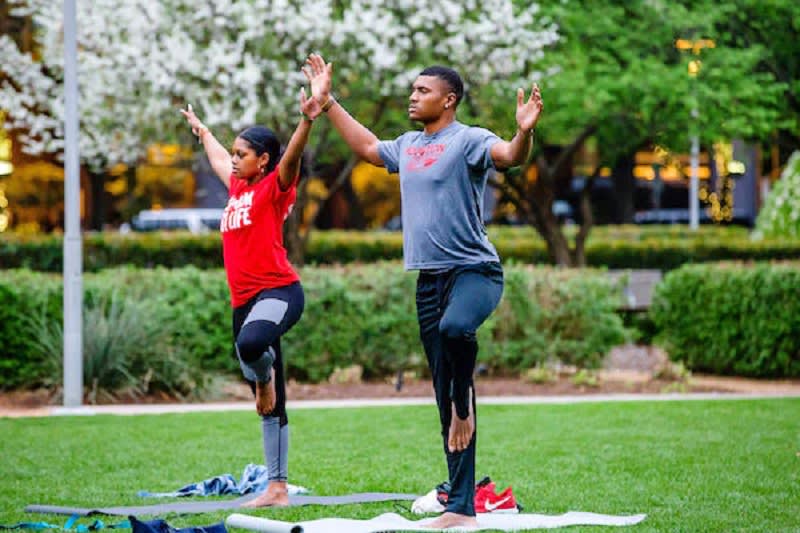 Image credit: Discovery Green

Fitness in the Park, running from March to the end of June, is another way to stay fit and enjoy the parks and nature of downtown Houston. It takes place at Discovery Green, and you can attend weekly guided outdoor fitness classes. Classes include:

◾ Yoga on Tuesdays
◾ HIIT classes on Wednesdays
◾ Hatha Yoga on Saturdays
◾ Tai Chi on Saturdays

There is no registration required to attend — just bring a blanket or yoga mat, and you are good to go! The park is diligent about COVID-19 safety and uses painted social distancing circles that are set 8 meters apart. This is an ideal way to take in nature throughout the season.


Johnny Steele Dog Park
If you have a dog, you and your faithful companion will want to visit the Johnny Steele Dog Park. The park opened in 2015 and has been well-loved by dogs and their owners ever since. You can walk, play games with your dogs, and interact with other dogs. There is plenty of open space for your dog to run around and get active. You'll find two dog ponds perfect for your dog to take a swim in, one for small dogs, the other for large dogs. If your dog gets messy while playing in the park, there is even a washing station!


Downtown patio dining
The start of summer is the start of patio season. This means you can enjoy the outdoors while having a meal at one of the many fantastic restaurants in Houston with friends and family. There are tons of choices when it comes to patio dining in downtown Houston, but some of the local favorites are:

◾ Osso & Kristalla (Italian Cuisine)
◾ Batanga (Latin American Cuisine)
◾ Truck Yard (Bar food)
◾ Secret Garden (Cocktail bar)
◾ The Rustic (Texan Cuisine)
◾ The Nash (Modern American Cuisine)

No matter what you're in the mood for, Houston has it all, with flavors from around the world for you to discover.


Looking for more Houston?
Houston's great outdoors is just one reason why it attracts so many to the area. If you're looking for Houston real estate, contact The Amy Chance Real Estate Team. We can help find the ideal place for you in Houston.
*Header Image credit: TimeOut