It's that time of year in the Galveston and Houston area when high temperatures and uncomfortable humidity send people flocking to the beaches and other places to cool off in the water.

If you're in the market to purchase waterfront property in Galveston, you'll want to shop carefully for amenities such as beach access, boat docks, and anything else that gets you in the water.

If you're shopping for Galveston real estate in general, you'll want to get acclimated with the best swimming spots in the area, and you won't have far to look. Galveston Bay and the Gulf of Mexico provide many swimming spots. Galveston Island alone has an incredible 32 miles of beautiful beaches.

Many of the area beaches charge admission. If you plan to make several trips to the waterfront, you can purchase a $50 Seasonal Beach Park Pass window decal, which is good from March to October for entry to East Beach, Stewart Beach, Dellanera RV Park, and West End Pocket Parks. For $95, you can purchase an Ultimate Pass window decal for a full year of seawall parking as well as entry to the beach parks for the full season.

Here's a look at some of the Texas waterways perfect for cooling off this summer:


Galveston Island State Park
This 2,000-acre park located close to your waterfront property in Galveston has plenty of activities and is a great place for a family beach outing. There are no lifeguards, so you'll have to watch out for your kids and each other. There is a $5 entrance fee for day use, though kids 12 and under are admitted for free. The park has picnic tables, restrooms, and showers. Once you're done splashing around, there are many other activities such as fishing, biking, hiking, kayaking and canoeing, and birding.

There are also campsites available on the bayside of the park, as well as lodging in the Ranch House and Stewart House. Be sure to check ahead for rates and availability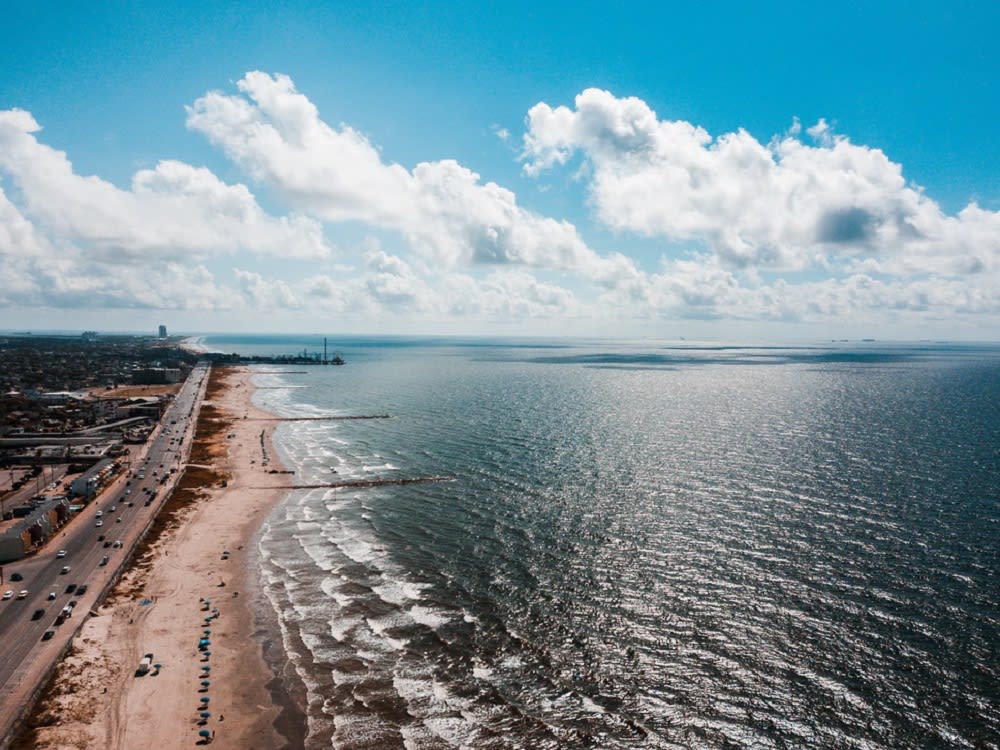 Stewart Beach
Stewart Beach has consistently been rated as one of the top family-friendly beaches in the entire area. Stewart Beach is on the eastern end of Galveston Island, where Broadway meets the seawall. It has everything you need for a full day of fun, including a wide swath of sand with lifeguards, volleyball courts, a playground, and a pavilion. There is also a changing area and a shower to clean off after a long day in the water. Visitors can rent lounge chairs and umbrellas for comfort.

Adding to the family fun are year-round events such as the Galveston Family Beach Challenge, sandcastle-building lessons, yoga, drive-in movies, and various sports competitions.

Admission is $12 per vehicle Monday through Thursday and $15 per vehicle on weekends.


East Beach
No summer would be complete without a visit to a party beach, and East Beach is the place to go in the Galveston area. In fact, some people rank this as the best beach in all of Texas. As its name implies, it is located toward the eastern end of the island. And unlike most other beaches in Galveston, alcohol is permitted and available for purchase. That makes it attractive to all ages, although it does have a children's playground. It also has a pavilion, boardwalk, showers, clean restrooms, a concession stand, and chair and umbrella rentals. It has a stage for hosting concerts and festivals in the summer.

Admission is $12 per vehicle Monday through Thursday and $15 per vehicle Friday through Sunday, on holidays, and during special events.


West End Pocket Parks
On the opposite end of the spectrum and toward the other side of the town from East Beach are the unique West End Pocket Parks, which offer relaxed beach outings.

Pocket Park 1 offers a down-home feel because visitors can park their cars right on the sand for $15 and set up a beach site. You can bring your dog, but it must be leashed.

Pocket Park 2 has a more structured setup with a paved parking lot, and entry is free. This is another family-friendly beach with restrooms, a shower, and an umbrella and chair rental. Kids can build sandcastles when they're not swimming.


Schlitterbahn Galveston Waterpark
Schlitterbahn Galveston Waterpark isn't a traditional swimming hole, but it will keep you and your family plenty cool on the hottest of Texas summer days. This massive park has a large selection of water slides, pools, rides, and, everybody's favorite, a lazy river.


Surfside Beach
Down the coast from Galveston Island, about an hour's drive from your Galveston real estate, is Surfside Beach, which features a gorgeous stretch of white sand that makes it ideal for a full day of swimming and sunbathing. Because Surfside Beach is a little off the beaten path, visitors can bring their pets and horses to the beach and have bonfires at night.

Annual parking passes are available for $12.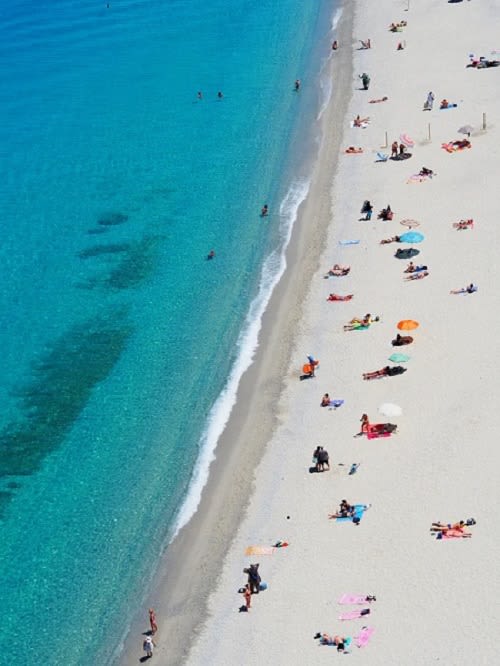 Bolivar Peninsula
Once you've settled into your Galveston real estate and feel like exploring beyond Galveston Island, you can take the Galveston-Bolivar car ferry for free and check out more wonderful beaches on the Bolivar Peninsula, which is east of Galveston Island. The ferry ride takes just 18 minutes.

Once you're on Bolivar Peninsula, you'll find two popular beaches along the 30-mile stretch of sand.

Crystal Beach stretches for about seven miles in the middle of the peninsula and features wonderfully soft sand plus restrooms. Parking costs $10, and access to the beach is free. Crystal Beach is popular with visitors who have RVs and tent campers and is located near restaurants and stores. Get there early because this popular beach can draw quite a crowd on hot summer days!


For assistance buying or selling waterfront property in Galveston, contact Amy Chance. Her area expertise is the perfect asset to your real estate journey.

.